Buying a home has been the American dream for sometime now. This is an exciting stage in our adult life and we all get there at different points in time. Many of us wait around wondering if the time is right, Should I wait till I'm married? How big will my family be? Others think no one will yet take them seriously believing they are too young for a mortgage.
I wanted to take the time to show you this is not the truth. Many more Americans are ready for homeownership than they believe. Below you will find some facts about first time home buyers and where they are in their life when they finally decide to buy a home. This real estate information has been provided by NAR, The National Association of Realtors.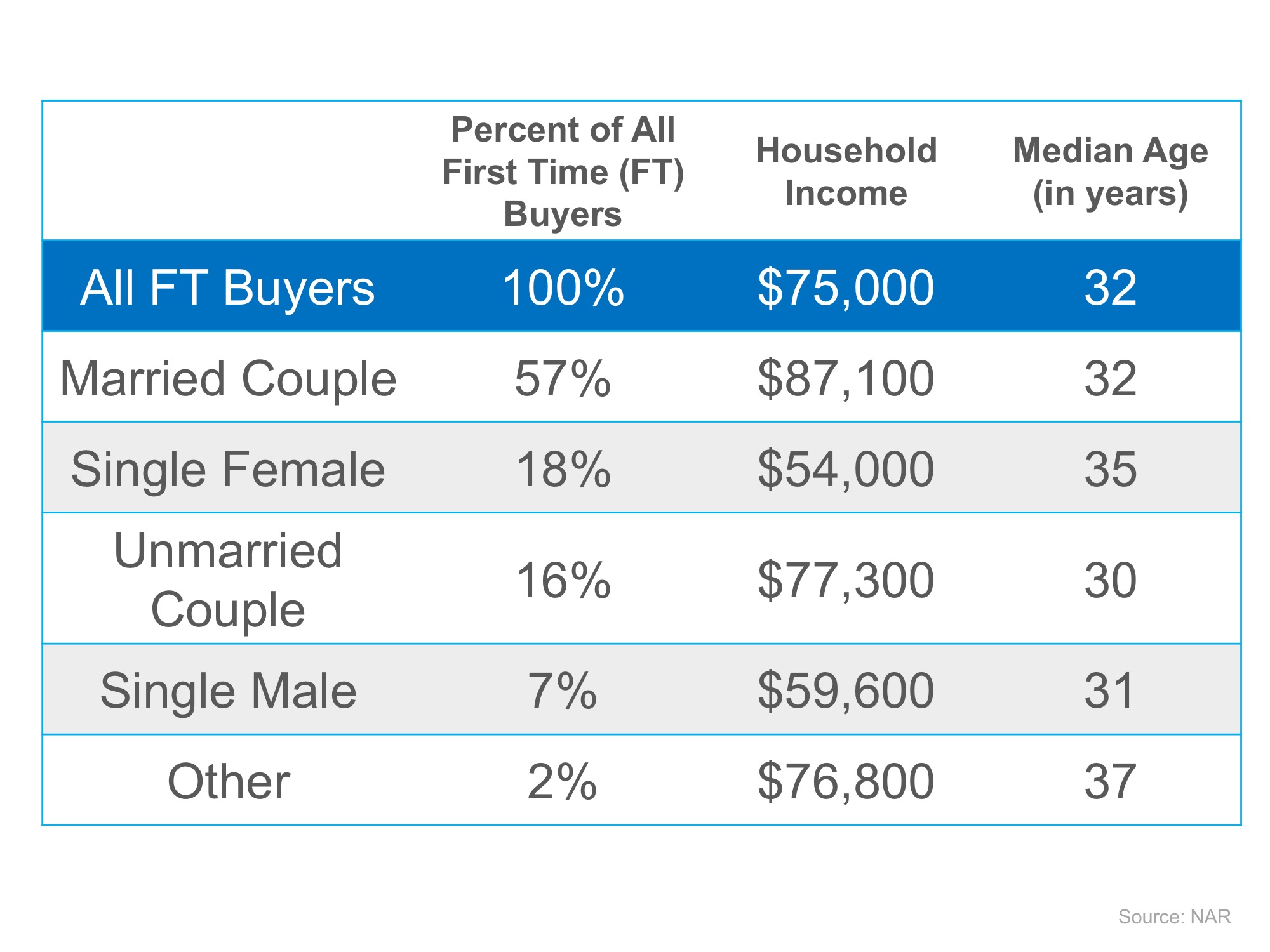 The Breakdown
If you look at the facts and not the awe of buying a home; you are most likely able to purchase. A home can help you build your income. If you are on the fence about buying your first home, give me call today and we can chat (973) 827-6767.